Why do I need this?
If you need affordable Web pages with live schedules, calendars, member's lists, inventory or stored information.
If you wish to make quick, instant updates to your Web pages, without needing to know HTML or FTP.
You get at least 3 of your Web site page's content live with from your changes in the Admin.

You access forms in your Administration pages through a username and password page to keep your data private

.

You change content and enter information in your live pages through the Web forms in your Administration pages.

You can have live content for inventory, work schedules, products, categories, employee lists, member's lists, monthly schedules, specials and anything else you'd like for your business or organization.
Look at some example screen shots below!
Why would I need something else?
If you want a Web site without Live content, or
If you don't have Windows 2003 hosting for your site, or
If you need to sell products online, or
If you need eCommerce...
...you should look at our other hosting or Web Brochure or eCommerce packages.
What do all of these include?
All Database Administration Sites include:
At least 3 live-content pages
Complete Private Administration site pages design and development
Complete Public Web site design
Free Basic Plus Hosting!** (normally $29.99/mo.)
Free Domain Registration!
Server/Email Control Panel
SourceForge AWStats Website Statistics
Unlimited Email Accts.
30 MB Max. Email Storage each Acct.
Web Mail for each Email address
Single Unlimited FTP and more...

Package 1: Live Site Ready For Your Data:
7 Page Web site designed and built including separate home page
3 Live-content pages based on the database
Database setup for

10 tables

of your choice:

Articles, News Items, Products, Styles, Special Items, Sizes, Categories, Suppliers, Orders, Inventory, Discount Codes, Contact Personnel etc. or any others that you would prefer!

Database up to 7 MB
Administration Website with Username and Password private entry.
Setup for one Administrator.
Accessible anywhere you have internet connections.
Instantly synchronized with your online store.
Completely custom design from scratch, not from a template!
One 10-Item form with HTML Email response to 3 recipients
We'll prepare 4 of your provided photos for your page designs
We'll prepare 4 contacts and/or Email addresses you provide
Up to 300 words per page you provide
Basic setup, ready for your products:

$69/month*

Using your Access or Excel tables: $59/table
Additional HTML pages: Add $5/page/month
Additional ASP pages: Add $20/page/month
Add a logo design for Add $10/month
Package 2: Live Site With Your Data From Excel or Access:
All Package 1 features plus...
5 Live-content pages based on the database
Database up to 10 MB
Database setup for

15 tables

of your choice as above.
Setup for

multiple users

. You change users/passwords.
Basic setup from your current database:

$99/month*

Additional Access or Excel tables: $79/table
Package 3: Microsoft SQL DB and High End Admin:
All Package 1 and Package 2 features plus...
Database of 10 MB to 50 Mb; logs to 25 MB.
Database setup for

25 tables

.
Setup for existing and new data:

$189/month*

Additional SQL, Access, Excel tables: $139/table
* 12 months prepaid.
Many other Web site navigation and features are available. Starting rates for some of these items are here.
We use ASP/ASP.NET (Active Server Pages), Microsoft Access or SQL Databases and Windows 2003 Server for the Web stores and shopping carts we build. Prices above are for the Packages described. Call us for questions, custom variations and requirements.
We provide affordable ASP dynamic live-content Web pages and eCommerce Web sites. We are located in San Diego Poway area of Southern California, but we offer these packages to most organizations and small businesses in the United States.
Secure Databases are extra

$125

/year SSL certificate

$125

/year Dedicated IP address
(SSL server IP address and Certificate may be necessary if the type of data kept in the database is confidential.)
$35/month SQL Database after 2 years, if applicable
Login: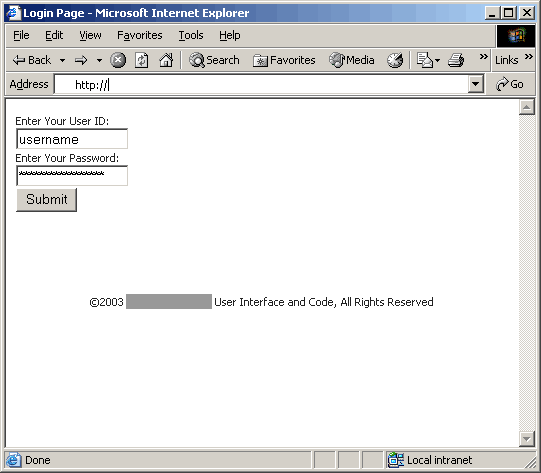 Pick a function: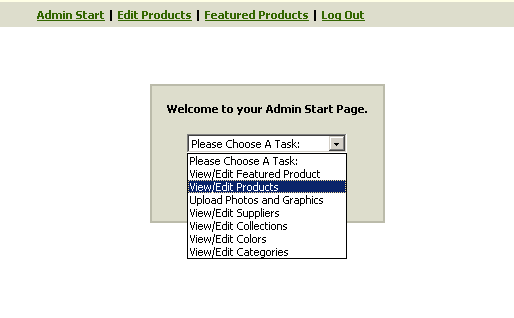 Add or change products: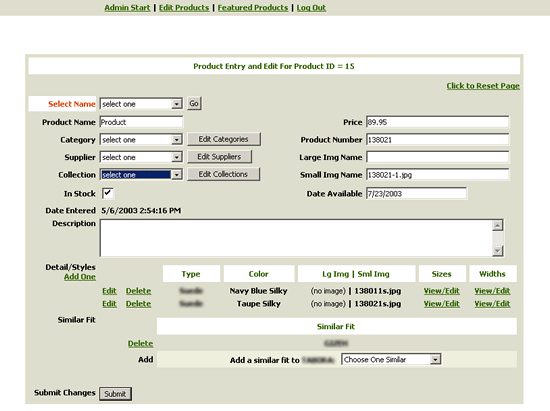 Upload photos, images and documents: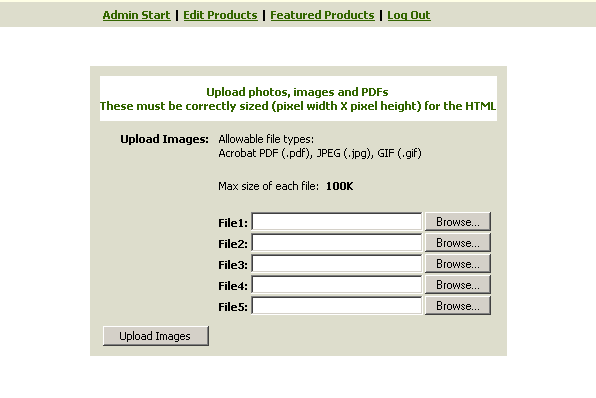 We can make one for you!